Video Study Kit

EXPELLED Super Bundle

Formats: DVD

Item# V068SK

Suggested Donation:
$50.00 (includes USPS Media Mail shipping to addresses in US only)
$70.00 (includes international air shipping to all foreign addresses)

Save $75 when you buy this EXPELLED Super Bundle
---
Number of DVD: 4; Number of Books: 1
Includes: Expelled, The Privileged Planet, The Case for a Creator, & Unlocking the Mystery of Life DVDs and the book Slaughter of the DissidentsFormat: Expelled (Region 1 Only); All other DVDs All Regions Worldwide (Playable Everywhere) , Color, NTSC Running Time: Over 5 Hours
Audio: English
---
One of the criticisms of Ben Stein's movie
Expelled
is that not enough time was spent on the scientific evidence for intelligent design. Of course this was not the purpose of the movie, which instead focused on the need for academic freedom and the rights of scientists, educators and the media to critique prevailing theories of origins and explore scientific alternatives. To address this concern, we've put together an Expelled Super Bundle package including
Expelled
, the new book
Slaughter of the Dissidents
, and three of our best selling science documentaries on ID at an
unbelievable price
. Normally these DVDs sell for $25 each, but for a limited time you can get all three quick-sleeve editions of these ID documentaries for
FREE
when you order the
Expelled
DVD and
Slaughter of the Dissidents
book bundle for only $50. That is a savings of $75! This impressive 3-DVD documentary set by Illustra Media presents a comprehensive, visually stunning and intellectually compelling argument for intelligent design.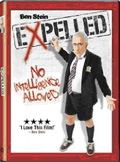 It is rare to find a movie that is entertaining, educational and motivational, but that is exactly what you get with Ben Stein's documentary, EXPELLED: No Intelligence Allowed. Ben puts on his sneakers and interviews highly qualified scientists, academics and journalists who have had their careers ruined because they dared to question the modern day creation story of Darwinian evolution. Equally revealing are Ben's interviews with the leading academics behind the Darwinian establishment such as Richard Dawkins, Daniel Dennett, William Provine and PZ Myers.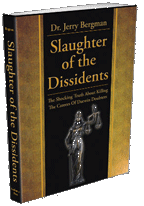 Expelled is just the tip of the iceberg regarding academic and scientific persecution of Darwin Doubters. Dr. Jerry Bergman takes you to the next level in understanding how wide-spread the problem is. Bergman documents case after case with nearly 500 pages of well-referenced personal stories in this new book Slaughter of the Dissidents: The Shocking Truth About Killing the Careers of Darwin Doubters.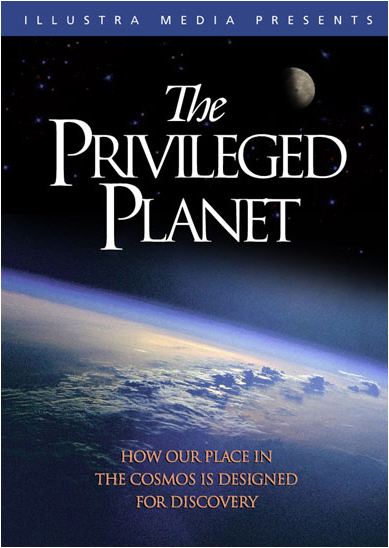 Is Earth merely a speck of dust lost without significance in the universe? Or, is our planet the product of intelligent design? Today, scientific evidence indicates that the many factors that make Earth suitable for complex life also provide the best conditions for astronomical discovery. This thought-provoking DVD explores the intriguing correlation and its implications on our understanding of the origin and purpose of the cosmos. View The Privileged Planet Clip

Based upon the New York Times best-selling book by acclaimed author/journalist, Lee Strobel, this is a remarkable film about Lee's journey from a faith in material process and random events to a faith in a Creator of the universe who has etched His indelible signature upon every galaxy and living cell. The Creator now revealed and confirmed by 21st century science. View The Case for the Creator Clip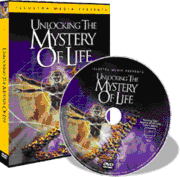 Is life on Earth the product of purely undirected processes like time, chance and natural selection? Or, can the origin and diversity of living organisms be traced to an intelligent cause? This amazing DVD explores these timeless questions and presents compelling evidence to support an idea that could revolutionize scientific thought - the theory of intelligent design. Watch Unlocking the Mystery of Life Clip
Even if you already own these documentaries, now is the time stock up on extra copies at no cost to hand out to your friends when you order the Expelled Super Bundle for only $50.