DNA by Design: lecture by Dr. Stephen C. Meyer
Stephen C. Meyer
Formats: DVD
Item# V071
Suggested Donation:
$N/A (includes USPS Media Mail shipping to addresses in US only)
$N/A (includes international air shipping to all foreign addresses)
You can view a low-res sample of this product at


Click Here
Region: 0 (playable everywhere)
Runtime: lecture 60 minutes, Q&A 53 minutes (plus mp3 and pdf files)
Produced by: Koinonia House

This lecture video is a great visual summary of several of the main arguments found in Meyer's ground-breaking book Signature in the Cell, and contains many stunning animations illustrating the detailed design of the cell. If you did not have the opportunity to engage his 661 page compelling argument for design from biology in his book, then you definitely want to watch this illustrated lecture summary by Dr. Meyer. Even if you read the book, you will find this DVD to be an impressive tool to get others to consider the evidence for design.
Part 2 of the DVD includes a 53-minute interview between Dr. Chuck Missler and Dr. Meyer further exploring the scientific, philosophical, and theological implications of the evidence for design found in DNA. The DVD also includes supplemental notes and mp3 files for listening to the audio track only.
Stephen C. Meyer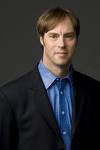 Dr. Stephen C. Meyer is the director and Senior Fellow of the Center for Science and Culture at the Discovery Institute in Seattle. Meyer set off a firestorm of media and political attention when the Smithsonian Institution published his pro-Intelligent Design paper in its scientific journal in 2005. Meyer earned his Ph.D. in the History and Philosophy of Science from Cambridge University for a dissertation on the history of origin of life biology and the methodology of the historical sciences. Previously he worked as a geophysicist with the Atlantic Richfield Company after earning his undergraduate degrees in Physics and Geology. Meyer has been featured on national television and radio programs such as The Jim Lehrer News Hour, CBS Sunday Morning, NBC Nightly News, ABC Nightly News, Good Morning America, Nightline, Paula Zahn Now (CNN), Topic A with Tina Brown (CNN), Weekend Live with Tony Snow (FOX), The Big Story with John Gibson (FOX), Fox TV News with David Asman, The Tavis Smiley Show (PBS) and others. He has also been the subject of two front pages stories in the New York Times and has garnered attention in other top national print.